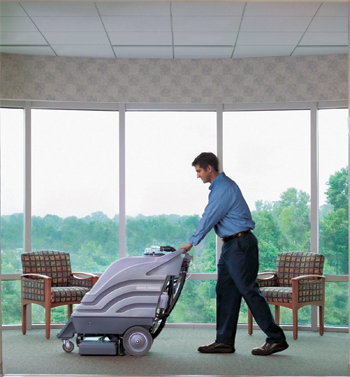 Your carpets make a big impression on everyone who walks through your office and building. Protect your carpets with a commercial carpet cleaning maintenance program. ServiceMaster Commercial Services of Carroll County has the advanced knowledge and equipment to safely and thoroughly remove unsightly spots, stains, detergent, and moisture without leaving your carpet wet with residue. Our maintenance program will identify high and low traffic areas and create a plan that meets your needs and budget.
Here's how you benefit from our commercial carpet care services:
Uphold a professional image
Potentially extend the life of your carpet
Promote a healthy work environment
Put the bounce back into your carpet
Reduce high-traffic wear
Remove stains on a regular basis
As experts in the carpet cleaning industry, we use the best techniques and technology to ensure that your carpet's specific needs are met. We're committed to exceeding your expectations. Your business is in good hands with ServiceMaster Commercial Services of Carroll County. For offices and buildings in Frederick, Maryland – let us restore your carpet to its original beauty.