At ServiceMaster Commercial Services of Carroll County, we carry out a results-oriented approach and deliver the best healthcare cleaning services. When we get a call for a healthcare cleaning service, whether a small clinic or a big hospital, we use our advanced tools and cleaning equipment to provide effective cleaning that meet your needs.
Our Comprehensive Healthcare Cleaning Program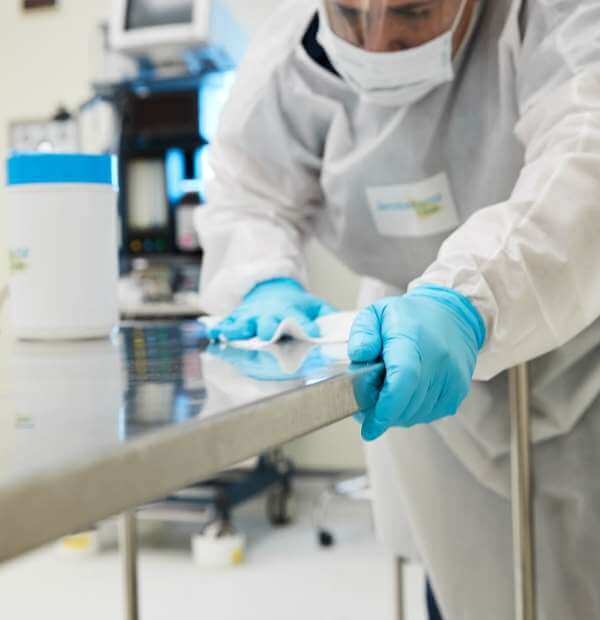 Patient satisfaction is critical to your success and hospital management is looking more into it than ever. A neat and clean environment for patients dramatically impacts their health.
For this reason, we utilize a patient-centered approach in our cleaning programs. We crafted this approach to promote safety and a sense of trust for your hospital.
Our patients-centered cleaning program can help you to get:
An overall satisfaction of patients
Reduce severe risks from pathogens
Cost management
Prevent infections
The Healthcare Cleaning Services We Offer
We partner with you to create a cleaning program that meets the exact needs of your facility. Our specially trained cleaning staff is well equipped with the highest grade cleaning product, tools and equipment. We have comprehensive cleaning solutions for:
1. Dialysis Centers
Dialysis centers have their own unique needs and we understand protecting patients from harmful pathogens is the highest priority. We especially focus on waiting lounges and bathrooms. We offer disinfection services and clean every inch of the dialysis centers.
2. Hospitals
Hospitals are especially susceptible to becoming hotspots of pathogens. Thorough and detailed cleaning is absolutely essential and our cleaning crews are experienced at taking on this task. We have methods and solutions for each kind of environment such as lobbies, waiting rooms, patient wards, operation rooms, and much more.
3. Clinics and Care Centers
We aim to ensure that reception areas and doctor meeting rooms should be adequately cleaned and disinfected, so there is no chance of more infections.
Delivering the Highest Quality of Clean
We have developed excellent cleaning standards by adopting the best industry practices and exceptional methodology along with investing in training our cleaning crews.
As a leading commercial healthcare cleaning organization, we keep the hospital environment healthy by meeting daily cleaning and disinfecting needs. All you need to do is to focus on your patient's health and leave the rest to us. Contact ServiceMaster Commercial Services of Carroll County for all your healthcare cleaning needs.