Making The Right Impression With A Spotless Business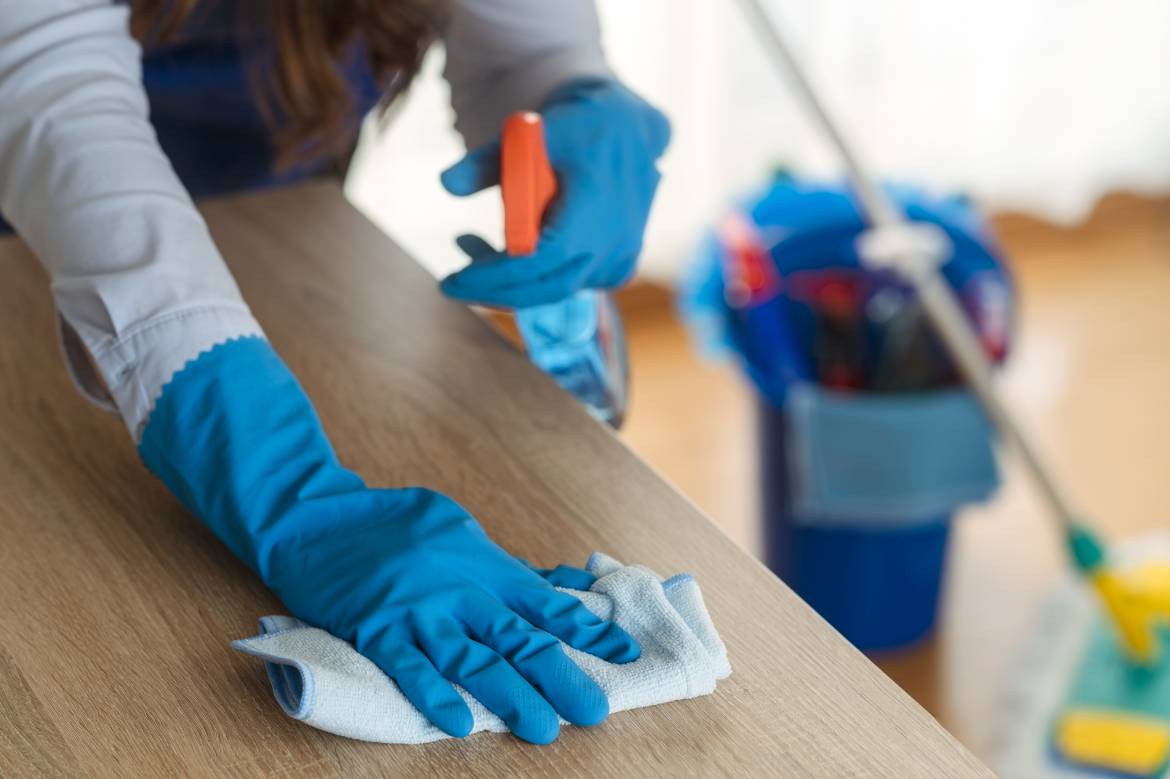 When it comes to operating your business and thriving in our modern world, the level of cleanliness that you provide for your customers, clients, and staff is a significant part of continuing success.
In order to maintain a clean and sanitary environment, ServiceMaster of Carroll County is here for all of your janitorial services needs. At ServiceMaster of Carroll County, we ensure that your business is maintained to professional stands that always creates the right impression on your customers and staff.
Our Janitorial Services
Our professional janitorial services are here for you when it matters most to ensure a safe and attractive environment. We offer a wide array of janitorial services, including:
COVID-19 sanitation (according to CDC standards)
Hard-surface floor cleaning & maintenance
Daily carpet care & maintenance
Reception area / lobby cleaning
Dusting & window washing
Office system cleaning
Waste removal
Sanitation programs
Kitchen cleaning & restocking
Bathroom cleaning & restocking
ServiceMaster of Carroll County offers scheduled cleaning programs based on your needs, including:
Daytime cleaning
Night cleaning
Season-based cleaning & preparation (i.e. winter- and summer-based programs
Options for daily, weekly and monthly cleaning services
If you see a janitorial service that your business needs, don't be afraid to ask. We're happy to discuss the unique janitorial service requirements that your business has and can create a customized plan. Whatever the reason, be sure to call us today to discuss your next janitorial servicing.
Why Choose ServiceMaster of Carroll County?
Our janitorial services are the best in the area – and for good reason. The following are just some of the reasons why more businesses choose ServiceMaster of Carroll County to provide an attractive, top-notch environment to conduct your business:
Top-of-the-line equipment and products that safely and efficiently cleans your business
Experienced janitorial service technicians that provide exceptional, reliable service
The establishment of a detailed cleaning plan to ensure a high-standard of cleanliness based on your business activity and needs
Written task schedule and specification list for compliance with local- and state-based mandates
Daily contact with supervisory staff to discuss ongoing work
Updating cleanliness and sanitary standards in accordance with the latest COVID-19 updates from the CDC
Highest level of safety and security during all phases of work
Scheduling options to fit your needs
Choose ServiceMaster of Carroll County for Professional Janitorial Services
At ServiceMaster of Carroll County, we are here to help your business stay clean and sanitary. Whether you're a facility manager or business owner, our team of professional technicians gets the job done every time reliability. Call us to request a commercial janitorial services quote for your business today!