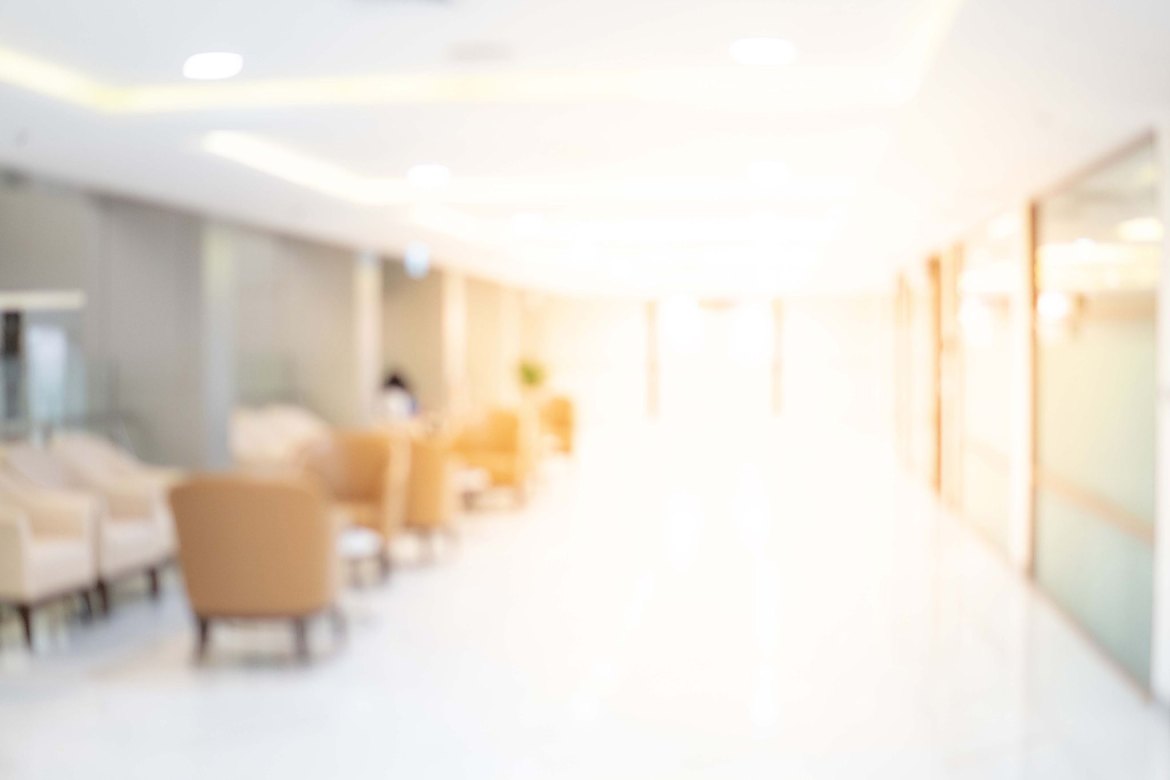 Rely On The Industry Leader In Healthcare Cleaning Services
At ServiceMaster Commercial Services of Carroll County, we know how critical it is to maintain the cleanest, safest, and most healthy environment for patients and staff members. For these reasons, we provide a thorough approach to healthcare cleaning and deliver the highest standards of clean every time we service your healthcare facility. From hospitals, medical offices, and nursing homes, our team has the proper tools and extensive expertise to provide the best results to address your specific needs.
Our Patient-Centric Healthcare Cleaning Programs Deliver an Exceptional Clean
With the ongoing COVID-19 pandemic and other public health considerations, patient satisfaction is more critical than ever. Along with creating a clean and welcoming environment for every patient, our Patient-Centered Cleaning Program is designed to help you exceed expectations.
Patient-Centered Cleaning Programs
Using industry-leading processes, extensive training for our personnel, and meeting CDC guidelines, our cleaning procedures have been developed to help a wide range of healthcare facility needs. Our signature Patient-Centered Cleaning Program can help with the following:
Infection prevention
Reduction of pathogen transmission and cross-contamination
Patient environment improvement
Overall patient satisfaction
Risk reduction
Cost management
Maximizing Return on Investment (ROI)
Adherence to Governmental Organization Guidelines
Additionally, our Patient-Centered Cleaning Program has been developed in recognition of best practices and procedures as published by:
Association for the HealthCare Environment (AHE)
Association of periOperative Registered Nurses (AORN)
Centers for Medicare & Medicaid Services (CMS)
Environmental Protection Agency (EPA)
Centers for Disease Control and Prevention (CDC)
Occupational Safety and Health Administration (OSHA)
Pandemic Cleaning & Disinfection Preparedness
ServiceMaster Commercial Services of Carroll County follows all current guidelines established by the Centers for Disease Control and Prevention (CDC) related to preventing and handling pandemic-type situations. We realize that cleaning and disinfecting are a part of a broad approach to preventing infectious disease.
Our Healthcare Cleaning Processes Never Compromise
Following best-practices and procedures provided by leading organizations in the industry, our cleaning and disinfecting standards have been developed to keep your environment healthy.
By allowing us the opportunity to provide your daily cleaning and disinfecting needs, you can enjoy peace of mind and focus on what matters most: providing the best care and outcomes for your patients.
ServiceMaster Commercial Services of Carroll County is also proud to offer our Capture and Removal Cleaning®, our proprietary cleaning system that combines leading-edge technologies and most-effective products to reduce:
Pathogens
Volatile Organic Compounds (VOCs)
Airborne dust
And other hazardous particles
Capture and Removal Cleaning® is more than 50% more effective than conventional cleaning processes while also minimizing costs due to the efficiency of its cleaning methods.
INTERESTED IN LEARNING MORE ABOUT OUR HEALTHCARE FACILITY CLEANING SERVICES? CALL US TODAY AT (410) 775-8514 AND SEE HOW WE CAN HELP YOU.
Our Team Provides The Best Healthcare Cleaning Experience
Unlike other healthcare cleaning companies, every one of our employees undergoes extensive, customized training that is specific to your particular healthcare environment.
Our training offering includes the Certification Training for Surgical Cleaning Technicians (CSCT), a program by the AHE which sets a high level of cleaning expertise needed to manage dangerous pathogens in operating rooms. CSCT training is offered to every one of our healthcare cleaning technicians to fully address the highest level of attention and care that is needed in operating rooms within medical facilities.
Additionally, our proprietary comprehensive training modules focus on the unique needs of various healthcare facilities, including proper ways to prevent infection in an exam room, completing a terminal clean in an operating room, and preventing cross-contamination between areas.
Our industry-leading training ensures our employees completely understand the unique needs of each healthcare facility. Some of the safety procedures our cleaning experts have been trained on include:
Basic safety requirements
Bloodborne pathogen safety
Wearing and handling personal protective equipment (PPE)
Sharps precautions and handling
Laundry precautions and handling
HIPAA regulations
Exposure control plans
HazMat / HazCom procedures
Proper hand hygiene
Principles of microbiology
Reading, understanding and following specific signage and labels
Comprehensive & Customized Healthcare Cleaning Solutions
It is our mission to work with you to create the most comprehensive and fully-customized cleaning procedure that meets your needs and goes beyond your expectations.
Also, if you have multiple medical facilities that need healthcare cleaning, learn more about our National Accounts program and how to obtain custom cleaning support for each location. All backed by a national network that delivers consistent results and through one central point of contact, we can help optimize your workflows to help you focus on delivering the highest level of patient care possible.
REACH OUT TO US AT (410) 775-8514TO REQUEST A COMMERCIAL CLEANING QUOTE FOR YOUR HEALTHCARE FACILITY.
Who We Serve
The following are some healthcare providers we provide
Hospitals
Physicians Offices
Dental Offices
Urgent Care Centers
Assisted Living
Medical Clinics
Dialysis Centers
Outpatient/Surgical Centers
Medical Retail Clinics
HOSPITALS
Our highly trained cleaning specialists use safe cleaning practices and procedures to minimize cross-contamination and hospital-acquired infections. We clean and disinfect lobbies, waiting rooms, nurses' stations, patient rooms, operating rooms and much more.
PHYSICIANS OFFICES, DENTAL OFFICES & URGENT CARE CENTERS
With ServiceMaster Commercial Services of Carroll County, we'll ensure reception areas and patient exam rooms are properly cleaned and disinfected for a safe and healthy environment for all involved. We have highly trained experts and proprietary processes to meet your specific needs.
ASSISTED LIVING
Cleanliness is vitally important for assisted living facilities. ServiceMaster Commercial Services of Carroll County meticulously cleans and disinfects resident rooms, common areas, kitchens, dining areas and more to ensure a sanitary and healthy environment for everyone.
MEDICAL CLINICS & DIALYSIS CENTERS
From exam rooms to waiting rooms, employee lounges to bathrooms, ServiceMaster Commercial Services of Carroll County has the expertise to clean all areas of medical clinics and dialysis centers. Our industry-standard methods and rigorous procedures kill pathogens to dramatically reduce the spread of illness.
OUTPATIENT/SURGICAL CENTERS
Our team goes through extensive, Certified Surgical Cleaning Technician (CSCT) training to ensure that the surgical cleaning staff is highly skilled and fully prepared for their expanded role in the surgical environment. Our processes are aligned with industry regulations to properly clean and disinfect every surface.
Choose ServiceMaster Commercial Services of Carroll County for Your Healthcare Facility Today
Backed by nearly seven decades of experience, ServiceMaster Commercial Services of Carroll County has an unwavering commitment to delivering high-quality healthcare cleaning using only the most effective products and methodologies. We're at your side to help you create a cleaning routine that addresses your needs at your convenience for minimal downtime, such as working off-hours or during low-occupancy times.
Contact ServiceMaster Commercial Services of Carroll County today to experience the most reliable and thorough healthcare cleaning service available.